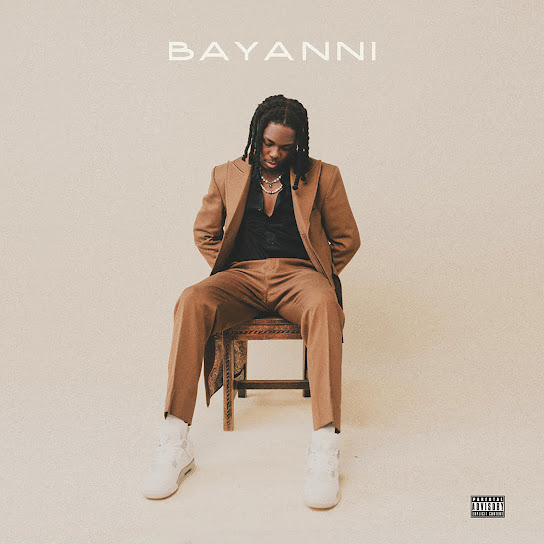 Body by Bayanni MP3 Audio
Talented Nigerian recording artist, Bayanni comes through with a brand new masterpiece record titled 'Body' which is right here for free download.
The song, "Family" is taken from the self-titled project "Bayanni EP" which consists of 4 tracks; Family, Body, Ta Ta Ta, and Kala with no guest appearances.
Bayanni joins the league of young and extraordinary artists signed and affiliated to Mavin Records such as Rema, Ayra Starr, Boy Spyce, Magixx and others.
"Body" by "Bayanni" is an amazing song which is a must for your playlist if you are a lover of good music and this particular genre.
Stream and download "Bayanni – Body" Audio, Lyrics & Instrumental right here on SureLoaded.
"Body" was release by your favourite artiste Bayanni and we made it available for you.
Listen and share your thought below:
Bayanni – Body
Watch and enjoy the video below:

DOWNLOAD VIDEO || FAST DOWNLOAD
Bayanni – Body Lyrics
Intro
Mavin!
Vibez!!
Girl nah nah
Verse 1
She be fine girl from Magodo
She come dey play me Monaco
On top say you go chop my money
Make I be your Orlando
She like it
She like it o ah an
She like the money gan
Shey you know I cover you uhh
Pre-Chorus
Sho ma tele me gba dollar
Yemi be my lover
Hannah my montana
You are rolling with the baller
Sho ma tele me gba dollar
Yemi be my lover
Hannah my montana
You are rolling with the baller
Chorus
I dey gbadun this (your body)
No killi (Somebody)
Shey you go (Gum body)
If I spray you this (My money)
I dey gbadun this (Your body)
No killi (Somebody)
Shey you go (Gum body)
If I spray you this (My money)
I dey gbadun this (Your body)
No killi (Somebody)
Shey you go (Gum body)
If I spray you this (My money)
I dey gbadun this (Your body)
No killi (Somebody)
Shey you go (Gum body)
If I spray you this (My money)
Verse 2
Plenty plenty plenty things for you girl yeh
Orekelewa girl I no go jonze you girl yeah
Omoge bami soro body too confusing yeah
Mo ni ko shalaye fun mi
Oya shalaye fun mi
Shey make i wire you money wire you money ahnnn
Girl i dey feely your body feely your bodu ahnnn
Pre-Chorus
Sho ma tele me gba dollar
Yemi be my lover
Hannah my montana
You are rolling with the baller
Sho ma tele me gba dollar
Yemi be my lover
Hannah my montana
You are rolling with the baller
Chorus
I dey gbadun this (your body)
No killi (Somebody)
Shey you go (Gum body)
If I spray you this (My money)
I dey gbadun this (Your body)
No killi (Somebody)
Shey you go (Gum body)
If I spray you this (My money)
I dey gbadun this (Your body)
No killi (Somebody)
Shey you go (Gum body)
If I spray you this (My money)
I dey gbadun this (Your body)
No killi (Somebody)
Shey you go (Gum body)
If I spray you this (My money)
Refrain
Follow you go
I go follow you go
Any anywhere that you go
I go follow you go baby
Follow you go
I go follow you go
Any anywhere that you go
I go follow you go baby
Read Other Latest Music Lyrics Here