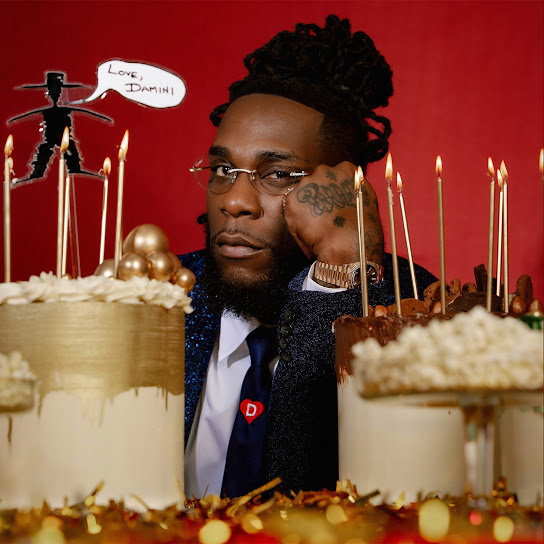 Different Size by Burna Boy ft. Victony MP3 Audio
Nigerian Award-winning artist, Damini Ebunoluwa Ogulu, known professionally as Burna Boy has released a brand new masterpiece record titled "Different Size" ft. Victony.
The song, "Different Size" is taken from the project called "Love, Damini", the sixth studio album by Nigerian singer Burna Boy. It was released on 8 July 2022 through Atlantic Records.
The album features guest appearances from Ladysmith Black Mambazo, J Hus, Vict0ny, Popcaan, Blxst, Kehlani, Ed Sheeran, J Balvin, and Khalid. It was supported by two singles, "Kilometre" and "Last Last".
"Different Size" by "Burna Boy ft. Victony" is an amazing song which is a must for your playlist if you are a lover of good music and this particular genre.
Stream and download Burna Boy ft. Victony Latest Song, Lyrics & Instrumental right here on SureLoaded.
"Different Size" was release by your favourite artiste Burna Boy ft. Victony and we made it available for you.
Listen and share your thought below:
Burna Boy ft. Victony – Different Size
"Different Size" LYRICS:
(Mugunghwa kkochi piotsseumnida
Mugunghwa kkochi piotsseumnida
Mugunghwa kkochi piotsseumnida)
Piotsseumnida (Sir Vinci)
(Mugunghwa kkochi piot-)
Yea, yea, yea, yea, yea, yeayea (Oluwa burna)
Ebele (Yea, yea, yea, yea, yea)
Alcohol e dey hitti me near spine
Solo riding cruise, in the mean time, oh
The kele still dey ask if dey feel fine
Me I ask the kele if she fit wine
Bum bum wey my eyes dey still find
As my neck Dey hot I no feel fine oh
She Dey knack me waist to the p-prime
For that hmm
I dey see different size, o eh-eh-eh-eh
Bum bum dey different size, oh eh-eh-eh
Ikebe different size oh eh eh eh
Bum bum dey different size, oh
Different size, oh (Different size, oh)
Cause bum bum dey different size, oh ay-ay-eh
Ikebe different size. oh ay-ay-eh
Bum bum dey different size, different size
Body oh, tou take am to worry me
E cause insecurity, I dey take my time no dey hurry me
Body oh, body oh che che
Small waist and the bum bum double XL
Baby tell me, what is your doctor's name?
Oun gan gan lo n cause problem
Tell am say I believe e'in government
Make I give am money jeje
Cause your body dey ginger me, oh
Normally, shey you get am naturally
But I no complain
Cause bum bum dey different size, oh
Oh ay-ay-eh, 'cause bum bum dey different size, oh ay-ay-eh
Ikebe different size, oh ay-ay-eh
Bum bum dey different size, oh ay-ay-eh
Different size, oh ay-ay-eh
Me o ni gba oh, e no possible for this life
Make I live am go, Monica, Mona Lisa
Ooh, my baby, your body
E be "like knicker oh"
Alcohol e dey hitti me near spine
Alcohol e dey hitti me near spine
Solo riding cruise, in the mean time oh
The kele still dey ask if dey feel fine
Me I ask the kele if she fit wine
Bum bum wey my eyes dey still find
As my neck Dey hot I no feel fine oh
She Dey knack me waist to the p-prime
For that hmm
I dey see different size, o eh-eh-eh-eh
Bum bum dey different size, oh eh-eh-eh
Ikebe different sizm oh eh eh eh
Bum bum dey different size, oh
Different size, oh (Different size, oh)
Cause bum bum dey different size, oh ay-ay-eh
Ikebe different size, oh ay-ay-eh
Bum bum dey different size, yo, different size, yo
Body, oh (Body, oh)
Body oh che che (Body oh che che)
Sisi, oh (Sisi, oh)
Oh my sisi pelebe (Oh my sisi pelebe)
Body oh body oh body oh
Body oh che che (Body oh che che)
Oh my sisi, oh sisi pelebe