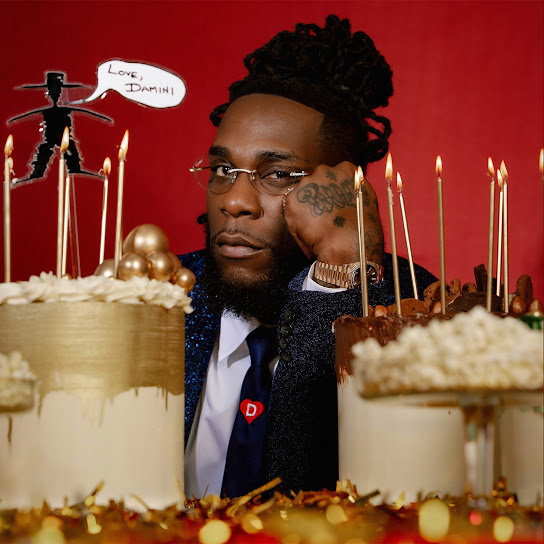 Kilometre by Burna Boy MP3 Audio
Nigerian Award winning artist, Damini Ebunoluwa Ogulu, known professionally as Burna Boy has released a brand new masterpiece record titled "Kilometre".
Burna Boy told Zane Lowe on Apple Music about the meaning of "Kilometre", "It's me talking about how far I've come, I've come a long way. At the same time, just having fun with it. When the song drops, start running around, wherever you go. Just start running around. It doesn't need an explanation. We had a retreat beach house slash just paradise place in Ghana where I was working, and one just came off. That's one of the ones that just came off from that. I actually, took it to the club that day. We got one."
The song, "Kilometre" is taken from the project called "Love, Damini", the sixth studio album by Nigerian singer Burna Boy. It was released on 8 July 2022 through Atlantic Records.
The album features guest appearances from Ladysmith Black Mambazo, J Hus, Vict0ny, Popcaan, Blxst, Kehlani, Ed Sheeran, J Balvin, and Khalid. It was supported by two singles, "Kilometre" and "Last Last".
"Kilometre" by "Burna Boy" is an amazing song which is a must for your playlist if you are a lover of good music and this particular genre.
Stream and download Burna Boy Latest Song, Lyrics & Instrumental right here on SureLoaded.
"Kilometre" was release by your favourite artiste Burna Boy and we made it available for you.
Listen and share your thought below:
Burna Boy – Kilometre
DOWNLOAD VIDEO || FAST DOWNLOAD
"Kilometre" LYRICS:
Big tune!
Kilome, kilome, kilome, kilome, kilome, kilome, kilometres
I don come, I don come kilometres
I don waka many kilometres (Ah)
Learn from the teacher, I don tey for the game Shina Peters
I dey sight bad mind from a distance
No dey sweet, I be alomo bitters (Ah)
Odogwu ni mi sha
Shey you dey confirm am for your speaker
This time I called Chopstix for assistance
Shey we dey blow your mind Afghanistan
Kilome, kilome, kilome, kilome, kilome, kilome, kilometres
I don come, I don come kilometres
I don waka many kilometres (Ah)
Learn from the teacher, I don tey for the game Shina Peters
I dey sight bad mind from a distance
No dey sweet, I be alomo bitters (Ah)
Oya come make I give you the gist (Gist)
When was the last time somebody did it like this (This)
Too much ice on my bomboclat wrist (Wrist)
That's why everybody hating on me like Chris (Ajeh)
Kilome, kilome, kilome, kilome, kilome, kilome, kilometres
I don come, I don come kilometres
I don waka many kilometres
People think I be Johnny just come
Like I just got rich like my money just come
Send them back to where they come from
For talking like the product of a torn condom
Southside me come from me nah care mi bruddah
One side sit down for one chair mi bruddah
Come try me will make you disappear mi bruddah
Long time it takes to reach here mi bruddah (Ajeh)
Kilome, kilome, kilome, kilome, kilome, kilome, kilometres
I don come, I don come kilometres
I don waka many kilometres (Ah)
Learn from the teacher, I don tey for the game Shina Peters
I dey sight bad mind from a distance
No dey sweet, I be alomo bitters (Ah)
Kilome kilome kilome-me-me kilome kilome kilometres
Kilome kilome kilome-me-me kilome kilome kilometres
Kilome kilome kilome-me-me kilome kilome kilometres
Kilome kilome kilome kilome kilome kilome kilometres