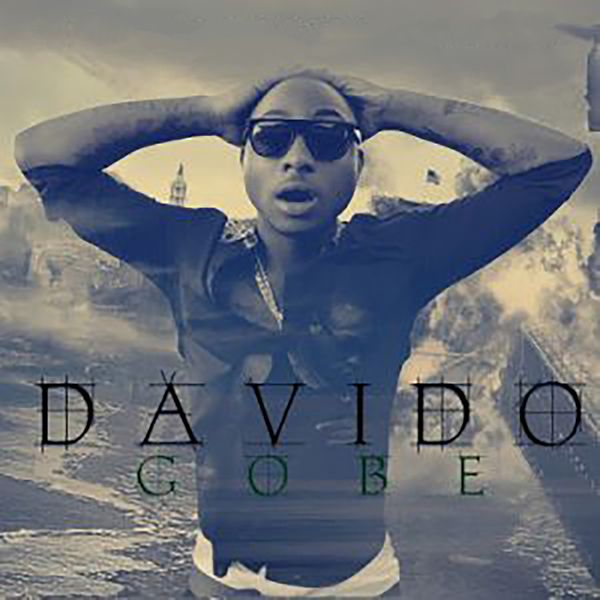 Gobe by Davido MP3 Audio
Nigerian recording artist, Davido comes through with this masterpiece hit song titled 'Gobe' which is right here for free download.
This Song by Davido Titled Gobe was Produced by Shizzi. Davido released this song while in his family Record Label: HKN Music.
"Gobe" by "Davido" is an awesome jam which is a must for your playlist if you are a lover of good music and this particular genre.
Stream and download Davido Latest Song, Lyrics & Instrumental right here on SureLoaded.
"Gobe" was release by your favourite artiste Davido and we made it available for you.
Listen and share your thought below:
Davido – Gobe
Watch and enjoy the video below:
DOWNLOAD VIDEO || FAST DOWNLOAD
"GOBE" LYRICS:
Girl your behind is a killer
I can see you're sensual
See gobe
Omo see gobe
When you wiggle and waver
You must be intentional
See gobe
Omo see gobe
Uhhh yea
Mogbe o
Don't want any gbeke
Mo ti bo sinu gobe
Abi omo kilode o
Baby
I can tell
Your every action is a plot to
Get down with this bobo
Cos i know you feeling the boy
See gobe
Omo see gobe eh
See gobe
Omo see gobe eh
See gobe
Omo see gobe eh
See me see gbege
Ewa ba mi ri gobe
Girl i love the way you look tonight
I wanna put my hands on your waist
Cos i'm loving your sexy body
I won't mind to have a taste
Its feel like hangover
E roll like jangirover
Good will come to those who wait
So I'm ready to sleep outside your gate….ohh we
Ohhh eh mogbe
Don't want any gbege
Mo ti bo sinu gobe
Abi omo kilode
Baby
I can tell
Your every action is a plot to
Get down with this bobo
Cos i know you feeling the boy
See gobe
Omo see gobe…eh
See me see gobe
See gobe
She wan give Davido the gobe
Omo see gobe…eh
Yea
See me see gobe
She say she wan give Davido gobe
See gobe
Omo see gobe….eh
See me see gbeke
E wa ba mi ri gobe
Desperado lomo yen
She wan go to go do some more
She say make i give am gobe
Alakoba ni omo
Yeah
Desperado lomo yen
She wan go to go do some more
She say make i give am gobe
Alakoba ni omo
Mogbe o
Don't want any gbege
Mo ti bo sinu gobe
Abi omo kilode o
Baby
I can tell
Your every action is a plot to
Get down with this bobo
Cos i know you feeling the boy
See gobe
Omo see gobe….eh
See me see gobe
See gobe
She wan give Davido the gobe
Omo see gobe….eh
Yea
See me see gobe
She say she wan give Davido gobe
See gobe
Omo see gobe….eh
See me see gbeke
E wa ba mi ri gobe
See gobe
Omo see gobe….eh
See me see gobe
See gobe
She wan give Davido the gobe
Omo see gobe….eh
Yea
See me see gobe
She say she wan give Davido gobe
See gobe
Omo see gobe….eh
See me see gbege
E wa ba mi ri gobe
Maradonna lomo yen
She wan go to go do some more
Lionel Messi lomo yen
She wan go to go do some more
C. Ronaldo lomo yen
She wan go to go do some more
Okocha lomo yen
She wan go to go do some more
Roger Miller
David beckham
Obafemi martins lomo yen
She wan go to go do some more
Didier Drogba lomo
Ewa ba mi ri gobe
Its shizzy
Davido