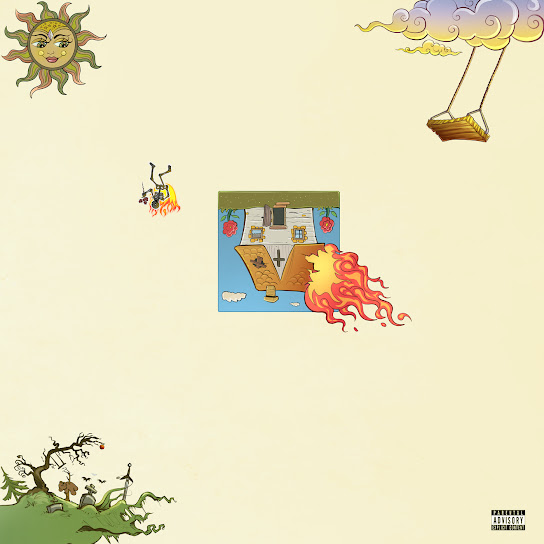 Download Calm Down by Rema MP3 Audio
Nigerian music sensation, Rema releases a brand new classic hit record titled "Calm Down".
'Calm Down' is about the events that led me to finding love at the time," Rema said in a statement. "It started at a party where I saw a girl who stood out from other girls. So, I felt like shooting my shot. We spoke and danced… but her friends didn't let me get any closer which killed the vibe, but afterwards when they weren't there, we stayed in touch and hit it off."
"Calm Down" is taken from the project called "Rave & Roses" the debut studio album by Nigerian singer Rema. The album contains 16-tracks.
"Calm Down" by "Rema" is a wonderful song which you should have on your playlist if you are a lover of good music and this particular genre.
Stream and download Rema Latest Song, Lyrics & Instrumental right here on SureLoaded.
"Calm Down" was release by your favourite artiste Rema and we made it available for you.
Listen and share your thought below:
Rema – Calm Down
Watch and Enjoy the video below:
DOWNLOAD VIDEO || FAST DOWNLOAD
"Calm Down" LYRICS:
(Vibez)
Another banger
Baby, calm down, calm down
Girl, this your body e put my heart for lockdown
For lockdown, oh lockdown
Girl you sweet like Fanta, Fanta
If I tell you say I love you no dey form yanga, oh yanga
No tell me no, no, no, no, whoa, whoa, whoa, whoa
Oh-oh-oh-oh-oh-oh-oh-oh-oh-oh-oh
Baby come gimme your lo-lo-lo-lo-lo-lo-lo-lo-lo-lo-lo-lo-love
You got me like whoa-whoa-whoa-whoa-whoa-whoa-whoa-whoa-whoa
Shawty come gimme your lo-lo-lo-lo-lo-lo-lo-lo-lo-lo-lo-lo-love, hmm
I see this fine girl, for my party she wear yellow
Every other girl they dey do too much but this girl mellow
Naim I dey find situation I go use take tell am hello
Finally I find way to talk to the girl but she no wan follow
Who you come dey form for?
Why you no wan conform?
Then I start to feel her bum-bum (warm)
But she dey gimme small-small
I know say she sabi pass that one
But she feeling insecure
'Cause her friends go dey gum her like chewing gum
Go dey gum her like chewing gum
Baby, calm down, calm down
Girl, this your body e put my heart for lockdown
For lockdown, oh lockdown
Girl you sweet like Fanta, Fanta
If I tell you say I love you no dey form yanga, oh yanga
No tell me no, no, no, no, whoa, whoa, whoa, whoa
Oh-oh-oh-oh-oh-oh-oh-oh-oh-oh-oh
Baby come gimme your lo-lo-lo-lo-lo-lo-lo-lo-lo-lo-lo-lo-love
You got me like whoa-whoa-whoa-whoa-whoa-whoa-whoa-whoa-whoa
Shawty come gimme your lo-lo-lo-lo-lo-lo-lo-lo-lo-lo-lo-lo-love, hmm
As I reach my house I say make I rest small (Make I rest small)
As me I wake up na she dey my mind (Na she dey my mind)
Day one, day two, I no fit focus (I no fit focus)
Na so me I call am, say make we link up (Say make we link up)
As I start to dey tell her how I feel all my heart dey race
Baby girl, if you leave me I no go love again
Because e get many girls wey put my heart for pain
Shebi, you feel my pain
Baby, calm down, calm down
Girl, this your body e put my heart for lockdown
For lockdown, oh lockdown
Girl you sweet like Fanta, Fanta
If I tell you say I love you no dey form yanga, oh yanga
No tell me no, no, no, no, whoa, whoa, whoa, whoa
Oh-oh-oh-oh-oh-oh-oh-oh-oh-oh-oh
Baby come gimme your lo-lo-lo-lo-lo-lo-lo-lo-lo-lo-lo-lo-love
You got me like whoa-whoa-whoa-whoa-whoa-whoa-whoa-whoa-whoa
Shawty come gimme your lo-lo-lo-lo-lo-lo-lo-lo-lo-lo-lo-lo-love, hmm