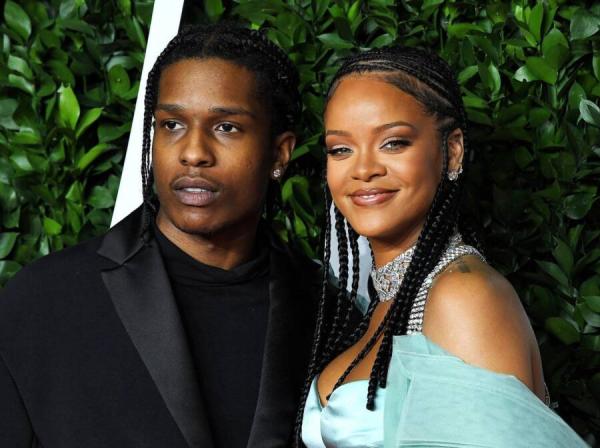 The new baby comes just a few months after Rihanna showed off her bump at her 2023 Super Bowl halftime show.
Congratulations are queued up for Rihanna and partner, A$AP Rocky. The gorgeous couple welcomed their second child together on Monday, Aug. 21, 2023.
Sources told Entertainment Tonight, "Rihanna and ASAP will spend the early days of parenthood out of the public eye and won't make any immediate plans to debut the new baby."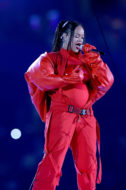 Rihanna With Her Baby Bump During the Super Bowl Performance. Photo credit: Getty Images.
Rihanna and A$AP welcomed their first child, Rza, in May 2022. During her pregnancy last year, Rihanna remained at the peak of fashion, using her baby bump as an assessor instead of a fashion impediment. She shed away from the loose maternity gowns and formless dresses. Instead, Rih was seen out and about in belly revealing clothes, Crop tops and basically anything but the traditional maternity wear.
She kept the same energy with this pregnancy, and she did not hide from the public eye after she made the surprise debut at her halftime show at the Super Bowl back in February.