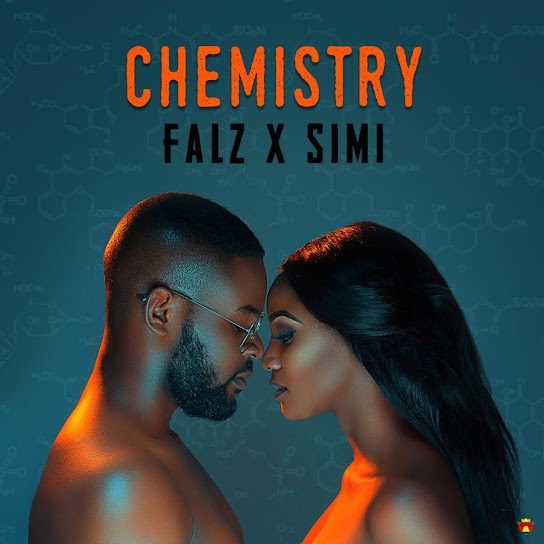 Download Want To by Simi & Falz MP3 Audio
Nigerian artists, Simi & Falz comes through with a brand new classic record titled "Want To".
The song, "Want To" is taken from the project called "Chemistry EP" by Nigerian rapper Falz and singer Simi. The body of work contains 7-tracks.
Want To mp3 download, Simi & Falz Want To music download, I want to download Want To audio, Want To Lyrics video, Want To music video by Simi & Falz mp4 Download.
"Want To" by "Simi & Falz" is a wonderful song which you should have on your playlist if you are a lover of good music and this particular genre.
Stream and download Simi & Falz Latest Song, Lyrics & Instrumental right here on SureLoaded.
"Want To" was release by your favourite artiste Simi & Falz and we made it available for you.
Listen and share your thought below:
Simi & Falz – Want To

DOWNLOAD MP3 || FAST DOWNLOAD
"Want To" LYRICS:
Eeeeh, eeh, eeh, eeh eeh "eeh eeh"
Eeeeh, eeh
[Simi:]
I know you want to love me
I know you want to, you want to show me that you got me
I know you want to see the Caravan you bought me
I know you want to be my Jagaban, you got me
I know you want to
[Falz:]
There we go
Mohammed Ali and Hulk Hogan
Your father Olopa versus oga Armed robber
Aahn! But you know that I got you and you know I will spend a fortune
Even though we don't act like a couple
Even though guy man mi ti po ju
Mo cherish e gaan ni, o je kin shay omo
Ladies plenty t'ofe fe mi dandan
Ladies plenty to gbe yellow pawpaw wa ba mi n'ile for early mo mo
Fe mi l'oru ko tu fe mi l'osan
Forget ijogbon, Ko s'eni kankan
Mo de mo pe o gbe ife mi s'okan
Forget ijogbon, Ko s'eni kankan
[Simi:]
I know you want to love me
I know you want to, you want to show me that you got me
I know you want to see the Caravan you bought me
I know you want to be my Jagaban, you got me
I know you want to
Shay you see her? looking like Vanilla
Your father and your brother from Ojuelegba Shitta
Undercover Lover, shay you can deliver
Me I too dey feel her
Boy you hold me down, bobo no be lie
Boy you make me proud baby it's alright
Boy we thought it out, we rather die
Baby it's so loud we rather die
I know you want to love me
I know you want to, you want to show me that you got me
I know you want to see the Caravan you bought me
I know you want to be my Jagaban, you got me
I know you want to
I know you want to love me
I know you want to, you want to show me that you got me
I know you want to see the Caravan you bought me
I know you want to be my Jagaban, you got me
I know you want to
[Falz & Simi:]
Aah! Show you love like a chairman
Ooh! You down like agbalagba
We dey yankee for the weekend
We go branch for Canada
I dey spend these Naira in my agbada, fa la la, fa la la, fa la la
If they mess with you, they would be in deep shit
Like person go fall for shalangha
Hey boo, look at your face, see this your game, you make me dey craze
Even though I no too they say, I gat to meet you then you blow me away
Say my name, say my name "Say my name, say my name"
I make my day better "mehn"
You go get me "mehn"
Lemme write you a love letter "mehn"
Your love e dey tough, e be wahala
Your love e dey hot na Sahara
But if you check your character, you be gentle lady omo Salawa "omo Salawa"
[Falz:]
Fe mi l'oru ko tu fe mi l'osan
Forget ijogbon, Ko s'eni kankan
Mo de mo pe o gbe ife mi s'okan
Forget ijogbon, Ko s'eni kankan
[Simi:]
I know you want to love me
I know you want to, you want to show me that you got me
I know you want to see the Caravan you bought me
I know you want to be my Jagaban, you got me
I know you want to
I know you want to love me
I know you want to, you want to show me that you got me
I know you want to see the way you drive me crazy
I know you want to be my iyawo my baby
I know you want to