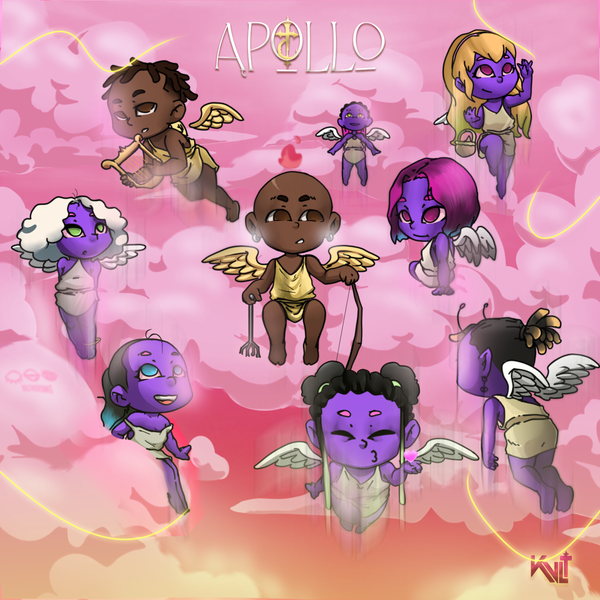 Download Apollo by Victony MP3 Audio
Talented Nigerian recording artist, Victony comes through with a brand new impressive hit song titled 'Apollo' which is right here for free download.
The song, "Apollo" is taken from the project called "Outlaw EP" by Sensational singer, Victony. The Outlaw EP consist of 7 tracks with production from; KTIZO, Blind & Frankmoses, Dera the boy, P.Priime, Tempoe & Blaise.
"Apollo" by "Victony" is an awesome jam which is a must for your playlist if you are a lover of good music and this particular genre.
Stream and download Victony Latest Song, Lyrics & Instrumental right here on SureLoaded.
"Apollo" was release by your favourite artiste Victony and we made it available for you.
Listen and share your thought below:
Victony – Apollo
"Apollo" LYRICS:
(Another world)
Yeah, yeah-yeah-yeah, yeah yeah
(P…)
I no go dey oh
I no go dey one side con dey wait
Apollo dey oh
I no fit con dey look Uche face
Omo wobe oh
Ebelebe go fit to win your case
So, I no go dey oh
I no go dey one side con dey wait
I follow dey oh
I follow dey when money dey rain
So, no go dey oh
So, no go dey where ibadi dey waste
Omo wobe oh
Ebelebe go fit to win your case
So, I no go dey oh
I no go dey one side con dey wait
Apollo dey oh
Apollo dey oh
Apollo dey, ayy-ayy
Apollo dey oh
Maami, pull over
No go run over me, my girl
Beggie slow down
Know na bulldozer for your back
Draw me closer, draw me closer, make I tap
Beggie, slow down
No go run over me, my girl
I no go dey oh (giddem!)
I no go dey one side con dey wait
Apollo dey oh
I no fit con dey look Uche face
Omo wobe oh
Ebelebe go fit to win your case
So, I no go dey oh
I no go dey one side con dey
Ayy, con dey wait for your body oh
My salvation
Reverend father say "e dey for your body oh"
If I go kpai, my resurrection sef go dey for your body oh
It's a miracle workin' body oh
Everythin' dey for your body oh
Na-na-na
Hmm, na-na-na
No go put me for cemetery oh
Na-na-na
Kele say, "Owo wa necessary oh"
Na-na-na, baby
Na-na-na, ayy
Na-na-na, ayy
Apollo dey oh (apollo dey oh)
I no go dey, yeah-yeah
I no fit come
Ebelebe go fit to win your case oh, mm
I follow dey oh
I follow dey when money dey rain
So, no go dey oh (so, no go dey oh)
So, no go dey where ibadi dey waste
Omo wobe oh (omo wobe oh)
Ebelebe go fit to win your case (ebelebe go fit to win your case)
So, I no go dey oh
I no go dey one side con dey wait (giddem!)