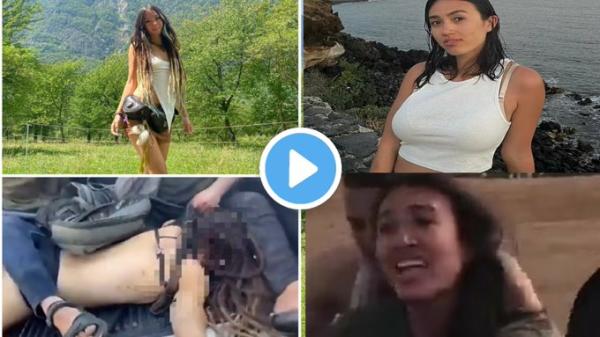 Watch Video of Naked woman paraded by jeering Hamas fighters.
The naked body of a woman was paraded through the streets in the back of a pick-up truck on Saturday as Hamas fighters sat on her corpse. A celebrating crowd surrounded the armed men in combat fatigues, who shouted "Allah Akbar" from the open back of the truck.
Some in the crowd, which included youngsters, spat on the woman's body before the truck sped away on a day of unprecedented massacres of Israeli civilians. The woman was later named as Shani Louk. Miss Louk's family confirmed they had seen the video but said they "still have some kind of hope" that she had survived.
"We recognised her by the tattoos, and she has long dreadlocks," Tom Weintraub Louk, Miss Louk's cousin, told The Washington Post. Miss Louk had been attending an outdoor music festival near Kibbutz Urim when militants stormed the area, The Post reported.
Distressing videos of the scene and other attacks spread on social media, as world leaders decried the killing of civilians in bloodshed compared to 9/11. In one video, a crying woman named Noa was loaded onto a motorcycle as she reached out in tears to a man who was being marched with his hands tied behind his back by captors. sraeli air strikes began to hit the city.