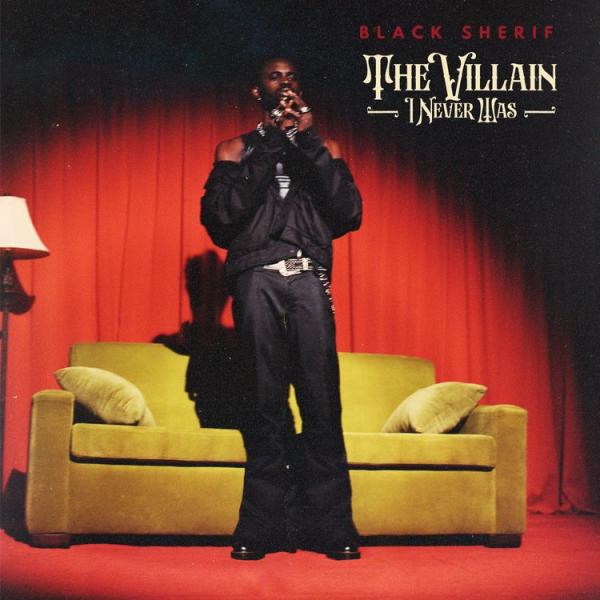 Download Konongo Zongo by Black Sherif MP3 Audio
Ghanaian musician, Black Sherif comes through with a brand new classic record titled "Konongo Zongo".
Furthermore, the song, "Konongo Zongo" is taken from the project called "The Villain I Never Was Album" by the Talented Ghanaian sensation Black Sherif.
Moreover, the 14-tracks project that was preceded by three hit songs: "Soja", "Kwaku The Traveller", and the remix to "Second Sermon" with Burna Boy.
In addition. "The Villain I Never Was Album" has guest production by JAE5, London, Samsney, Joker Nharnah, Black Sherif, and other producers.
"Konongo Zongo" by "Black Sherif" is a wonderful song which you should have on your playlist if you are a lover of good music and this particular genre.
Stream and download Black Sherif Latest Song, Lyrics & Instrumental right here on SureLoaded.
"Konongo Zongo" was release by your favourite artiste Black Sherif and we made it available for you.
Listen and share your thought below:
Black Sherif – Konongo Zongo

DOWNLOAD MP3 || FAST DOWNLOAD
"Konongo Zongo" LYRICS:
(Why so serious)
No no no no
I pray to God for times like this aswear my papa
I no fit lie you like koti I work so harder
I go wayward for what I need Kwaku mantie obiaa
It's me and my gang we never speed kakra kakra noaa
They say I stubborn cause I no go their way
And I don't know why they pissed off when I'm runnin' my race
It's getting them fucked up they ain't catchin' up with my pace
I'm not to be slept you go wake up na wayɛ late
Don't stop oh my jiggy blacko
I tell myself these words every time on the road
And I'm still grindin' cuh it's do or die where I'm from
Kwaku the black sheep no dey give up no way
I run from house to chase the guala my jigga
Plenty calls efri me fie nso mannfa da
Them vex me taya for my house but I no mind
I never gree make petty complains pull me back
Who no know me no know me
Ask who know me say who I be?
I no dey open up to nobody
I keep my yawa to myself my guy it's only me
Who no know me no know me
Ask who know me say who I be?
I no dey open up to nobody
I keep my yawa to myself it's only me
Trapper kɛseɛ pahn from a small city
Konongo Zongo 18 mu hɔ aa na me mefri
Ɛnnyɛ deɛ mentee bi da ne kɔ wakyi
Anaa gye na shishi bi, sɛ woyɛ fine aa wadidi
Menni sabali koro pɛ wɔ makoma mu
Bie mu na menkɔ o aniɛden saahn gyesɛ mawu
Thousand niggas on my neck nanso mannwu
Gyina me nan so sann kosi time aa yagyinaa mu
Who no know me no know me
Ask who know me say who I be?
I no dey open up to nobody
I keep my yawa to myself it's only me
Who no know me no know me
Ask who know me say who I be?
I no dey open up to nobody
I keep my yawa to myself it's only me