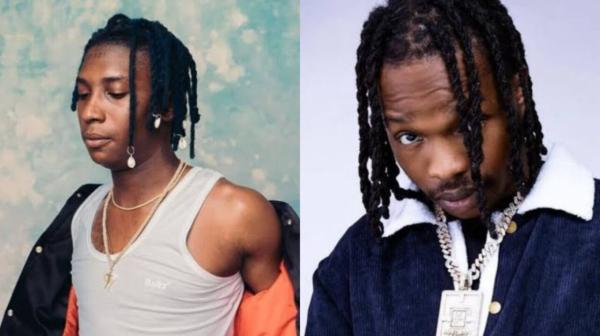 Following the sad news that stormed the country on September 12, 2023, concerning the death of Nigerian street-hop sensation Mohbad, who was only 27 years old.
The internet has since been rocked by gloomy weather and a thick melancholy atmosphere in response to the untimely demise of the fast-rising artist. A series of events has unfolded, leaving thousands of fans puzzled as to the cause of the death of the fast-rising artist. These events have attracted the cry for justice from colleagues, and fans reinterating the hashtag #JusticeforMohbad, which has attracted the attention of the Nigerian police force.
A major highlight following the death of this fast-rising artist has been the response of Afrobeat superstar Bella Shmurda, who is a known close friend of the deceased and a supporter, prior to the demise of Mohbad, Bella Shmurda in an interview "With Chude" had disclosed some life-threatening scandals which the Deceased was experiencing with his former record label "Marlian".
Bella Shmurda who had been silent for a while and had shown solidarity to the course of justice by postponing his Europe tour after the death of Mohbad, Bella took to his Twitter handle to clamour for justice and while at it gave a huge piece of his mind.
He wrote, "In the past few days have tried my best not to carry phone nd type anything but Mohbad spirit won't let me rest knowing I'm the only one make his spirit calm by making those of them who make him live in fear nd almost with nothing to feed on never also get rest nd he don start yes I mean wahaLa just wan start like this I NO GO GREE nd I mean it Samlarry nd whole marlians music must be arrested make all of us Dey police nd if the Nigerian police too weak as body to fish this people out we do it street,legal or illegal any which way like this war don start If they all ran out the country which shows that they're actually guilt of whatever crime were said to have committed by them then it's they're guilty nd they all know they should never come back nd they should ban from entering the country for life."