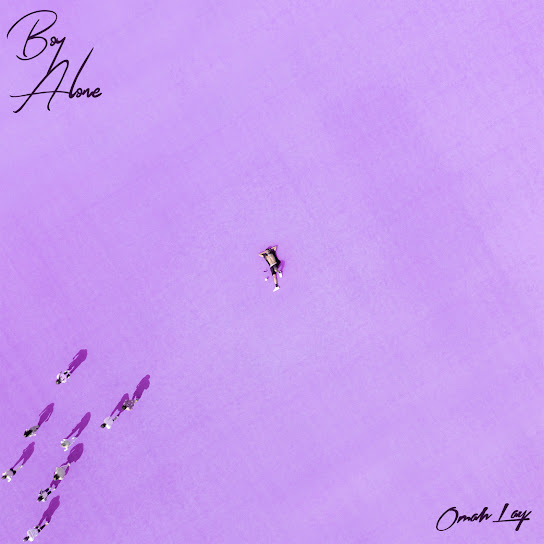 Never Forget by Omah Lay MP3 Audio
Talented Nigerian recording artist, Omah Lay comes through with a brand new impressive hit song titled 'Never Forget' which is right here for free download.
The song, "Never Forget" is taken from the project called, "Boy Alone" Album by the gifted Nigerian singer and songwriter Omah Lay, the Album is a 14 track project, and got features from topnotch artists like Justin Bieber and Tay Iwar.
"Never Forget" by "Omah Lay" is an awesome jam which is a must for your playlist if you are a lover of good music and this particular genre.
Stream and download Omah Lay Latest Song, Lyrics & Instrumental right here on SureLoaded.
"Never Forget" was release by your favourite artiste Omah Lay and we made it available for you.
Listen and share your thought below:
Omah Lay – Never Forget
"never forget" Lyrics:
(Original)
I don't know what to do
I don't know what to do (Do-do-do)
Oh, I don't know what to do
I don't know what to do (Do-do-do)
Oh, I don't know what to do without you
I don't know what to do without you
From the slums I come
Oh, marine base boy
I know love is war
I know God is God
And I will never stop
'Til the war is won
Tell the kids unborn
And the ones we lost
I'll never forget (Gen-gen, gen-gen)
I'll never forget gen-gen (Gen-gen)
I'll never forget you (Gen-gen, gen-gen)
I'll never forget gen-gen (Gen-gen)
I'll never forget you
I'll never forget
I'll never forget, oh, oh
Boy Alone Lay, oh
Boy Alone Lay
Boy Alone Lay, oh
Boy Alone Lay
Gbashi nim ere ngwa ngwa
Gbashi nim ere Kwai Kwai
If you're hearing my voice, I want you to know
I will not (Oh-woah), I will not (Oh-woah), I will not (Oh-woah)
I will not forget you (Oh-woah)
I will not, I will not, I will not
I've been vigilant
I've been intelligent
Nobody get rank for this military
Everybody will die
Die like ant and rot like Millipedes
I've been knickering
Way before Michael Jackson, sing Billie Jean
From nineteen biridin
Way before Patoranking, sing Wilmer
See my eyes don see the things
Ordinary person like you no go believe it
It's why I'm cold and shivering
So I hide my pains, my blow, my misery
Hey, hey, oh
(I hide my pains, my blow, my misery)
Ah-ah, hey (I hide my)
Hey, hey
Boy Alone Lay, oh
Boy Alone Lay
Boy Alone Lay, oh
Boy Alone Lay
Gbashi nim ere ngwa ngwa
Gbashi nim ere Kwai Kwai
If you're hearing my voice, I want you to know
I will not (Oh-woah), I will not (Oh-woah), I will not (Oh-woah)
I will not forget you (Oh-woah)
I will not (Oh-woah), I will not, I will not
I will not forget you
Hey, hey, hey
(I hide my pains, my blow, my misery)
Uh-huh, hey
(I hide my)
Hey, hey