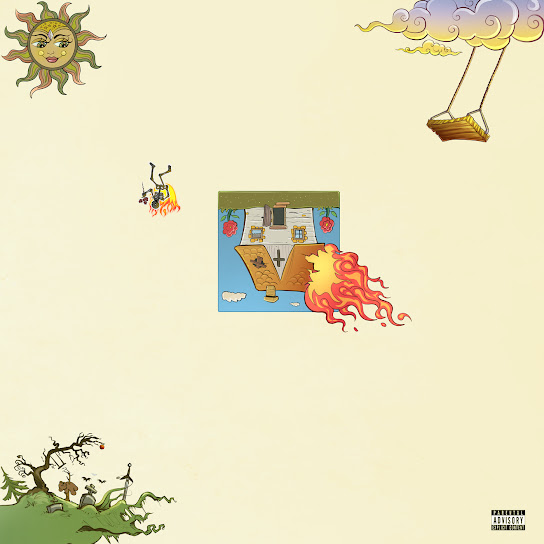 Download Runaway by Rema MP3 Audio
Nigerian music sensation, Rema releases a brand new classic hit record titled "Runaway".
"Runaway" is taken from the project called "Rave & Roses" the debut studio album by Nigerian singer Rema. The album contains 16-tracks.
"Runaway" by "Rema" is a wonderful song which you should have on your playlist if you are a lover of good music and this particular genre.
Stream and download Rema Latest Song, Lyrics & Instrumental right here on SureLoaded.
"Runaway" was release by your favourite artiste Rema and we made it available for you.
Listen and share your thought below:
Rema – Runaway
"Runaway" LYRICS:
Hmm hmm hmm
Hmm hmm hmm
They know, they know, they know
They know, they know, they know
Everybody know say I fit put my life on the line
For my baby my baby my baby
Today today today today today today today
Baby ready your luggage
People no want make we dey together
So we go run run away-way
Baby run run away-way
Run run away-way
Run run away-way
They wan try take me away from you make I no see your fa-face
Run run away-way
Run run away-way
Run run away-way
Na you be my nut if you comot for my head girl I fit start to cra-crase
Hmmm
Many many men don try
But na only me fit to get her for life hmm
Many get money pass me die
But this my baby no dey collect all their bribe hmm
She carry me meet her mama
She carry me meet her papa
Make dem gimme blessing they no wan allow why
All of her friends they dey laugh
Because say she no dey follow baller
I tell her say one day I go make am
They know, they know, they know
They know, they know, they know
Everybody know say I fit put my life on the line
For my baby my baby my baby
Today today today today today today today
Baby ready your luggage
People no want make we dey together
So we go run run away-way
Baby run run away-way
Run run away-way
Run run away-way
They wan try take me away from you make I no see your fa-face
Run run away-way
Run run away-way
Run run away-way
Na you be my nut if you comot for my head girl I fit start to cra-crase
Hmmm
Your friends introduce you to so called big men
Say make you leave that small boy
Say I no get any future say I no dey man enough
They dey give you bad bad lecture
They go show you their Gucci, their Prada
They go shook you with all their designer
They go show you the way wey they run am
This love they go find way to block am
They know say they no fit find love like this
Dem no fit to find love like this
I know say I meet you for street
But baby girl you no dey for the streets
Will you marry me, even though e no be diamond ring
They know, they know, they know
They know, they know, they know
Everybody know say I fit put my life on the line
For my baby my baby my baby
Today today today today today today today
Baby ready your luggage
People no want make we dey together
So we go run run away-way
Baby run run away-way
Run run away-way
Run run away-way
They wan try take me away from you make I no see your fa-face
Run run away-way
Run run away-way
Run run away-way
Na you be my nut if you comot for my head girl I fit start to cra-crase
Hmmm
London