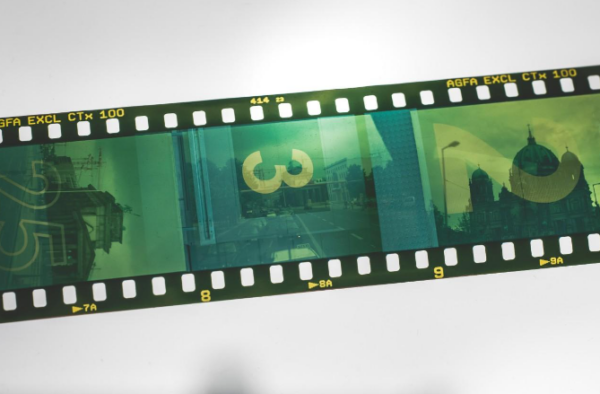 There is a classic old saying that goes "what happens in Vegas, stays in Vegas" and it has been the rule of many of the millions of visitors to Sin City over the years. But it was also the tagline to one of the biggest films to ever come out of Nigeria – and one that is celebrating its 10-year anniversary in 2023.
Many Nollywood films are, unsurprisingly, set in Nigeria. But One Night in Vegas was seen as an attempt to break out of the narrow vision of what an African film could be and expand its potential on the international market. By transplanting the action to Las Vegas, the filmmakers were able to introduce a natural glamor and change the feel of what a Nollywood film could be.
With some of the glitziest casinos and the best sportsbooks in Vegas, there is always going to be an exciting plot and One Night in Vegas certainly attracted a wider audience at the time. We thought we would look back to this classic Nollywood film and see if it still holds such much power ten years on.
Vegas Movies
Before we go into the details of One Night in Vegas, we thought we would pay compliments to the screenwriters and filmmakers who decided to uproot a Nigerian movie and move it to the entertainment capital of the world. If you want to make a dramatic splash, you can't get much more eye-catching than Sin City.
Think of some of the classic movies from Hollywood in the last 20 years or so and many of them use Las Vegas as the glamorous backdrop. A franchise like the Ocean's series has even revamped an old Rat Pack era classic and updated the plot to make it more relevant and exciting for today's audience.
Martin Scorsese was able to transplant his usual New York-set mobster movie to Vegas to set Casino in the 1970s era of the city. The lights and action of Las Vegas are so cinematic in itself that is difficult to fail with a movie taking place there. The makers of One Night in Vegas realized that – and came up with a classic.
Plotline
Although the storyline of One Night in Vegas is nothing revolutionary, it partly works just because we are finally seeing African characters enjoying the city's delights, rather than just the usual Hollywood fare. At the time this film came out, there was a huge influx of Ghanaian talent into Nollywood and that is evident in the casting and plot lines of this movie.
One Night in Vegas is a comedy-drama that follows a couple that have decided to take a trip to Las Vegas in an effort to rekindle the romance in their relationship. James has actually just finished testifying against some drug dealers and has been moved to witness protection. To blow off some steam, he decides a Vegas trip is in order and decides to take his loyal bodyguard with him. But what happens in Vegas….
James' bodyguard turns out not to be quite as loyal as we thought and there are numerous other things that happen on the Vegas trip to ensure that everyone involved gets embroiled in further relationship trouble.
Cast and Crew
This movie was made with the idea of Hollywood style at the forefront. To that end, the producers brought in B.J. Winfrey in to write the script. An Atlanta, Georgia native, he has starred in a number of Hollywood movies and made history by becoming the first American to win a Nollywood and African Critics Award (NAFCA) in 2014.
Director John Uche, who also helmed All Things, Mind Game, and Scarlett, used an international cast that was also designed to widen to appeal of this Nollywood feature. Ghanaian John Demulo plays the man of the relationship, with Yvonne Nelson as the wife. Haitian actor Jimmy Jean-Louis, who had relocated to Los Angeles, stars as the bodyguard. The rest of the cast has a similarly international appeal.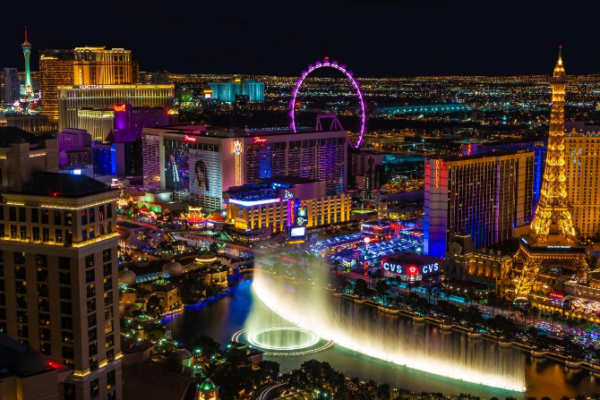 Nominations and Awards
As we mentioned, B.J. Winfrey would go on to win a NAFCA for his short film Five the year after One Night in Vegas was released. But this movie went down as one of the best of the early 2010s and was nominated for just about every category in at the 2013 NAFCAs. With a budget of around $250,000, One Night in Vegas more than paid back its backers, picking up NAFCAs for Best Film in the Diaspora, Best Cinematography, and a personal plaudit for Jimmy Jean-Louis who won the award for Best Actor in a Supporting Role.
The Ghanaian element to One Night in Vegas was particularly celebrated. As well as the awards, the Christmas Day premiere in Accra attracted one of the largest ever crowds the theater had ever seen. Ten years on, One Night in Vegas is still a highlight of the Ghanaian influence on Nigerian filmmaking.
One Night in Vegas 2?
Without giving too much away for anyone who has yet to catch this classic Nollywood movie, the dramatic ending to One Night in Vegas probably ensures that there will not be a sequel. Ten years after the film's initial release, it is safe to say that fans hoping for more will remain disappointed.
That being said, One Night in Vegas proved that there is a market for Nollywood films that think a little bit wider in their scope. The Nigerian film industry is the second largest in the world and with the number of Africans that now call the US home, there is no reason why we can't see more African movies set in cinematic locations such as Las Vegas.