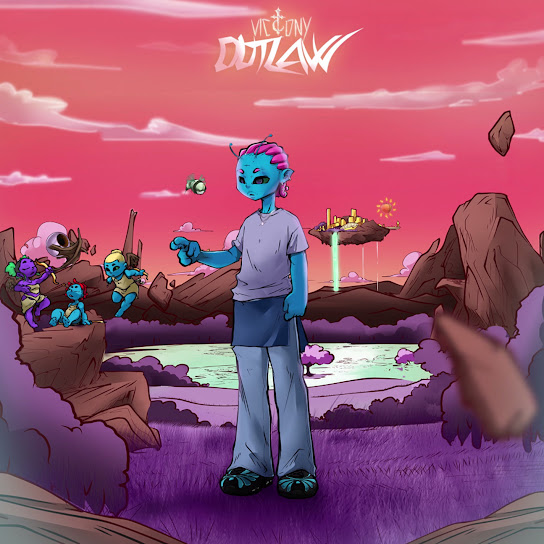 Download Soweto by Victony ft. Tempoe MP3 Audio
Talented Nigerian recording artist, Victony comes through with a brand new impressive hit song titled 'Soweto' ft. Tempoe which is right here for free download.
The song, "Soweto" is taken from the project called "Outlaw EP" by Sensational singer, Victony. The Outlaw EP consist of 7 tracks with production from; KTIZO, Blind & Frankmoses, Dera the boy, P.Priime, Tempoe & Blaise.
"Soweto" by "Victony ft. Tempoe" is an awesome jam which is a must for your playlist if you are a lover of good music and this particular genre.
Stream and download Victony ft. Tempoe Latest Song, Lyrics & Instrumental right here on SureLoaded.
"Soweto" was release by your favourite artiste Victony ft. Tempoe and we made it available for you.
Listen and share your thought below:
Victony ft. Tempoe – Soweto
"Soweto" LYRICS:
"Soweto"
Call all your brokoto
No go dey slogodo oh
Body dey draw me like ogbono oh
Body dey rise my tonono oh
I say call all your brokoto no go dey slogodo oh
Girlie dey burst my bololo oh
Girl make I salute your commodore oh
Girl if you balanciego
I give you paper
Oh no go do me Diego, my Maradona
Girl if I lap your Soweto, na maphorisa
Girlie your back e be tornado
And I go follow your craze go
Craze go
Tunde don dey craze oh
Ehhh, for your waist oh
And I go pay for your lace oh
I go dey for your ways oh
Tunde don dey craze oh
Ehhh, for your waist oh
And I go pay for your lace oh
(I go dey for your ways oh)
Girl if you balanciego
I give you paper
Oh no go do me Diego, my Maradona
Girl if I lap your Soweto, na maphorisa
Girlie your back e be tornado
And I go follow your craze go
Craze go