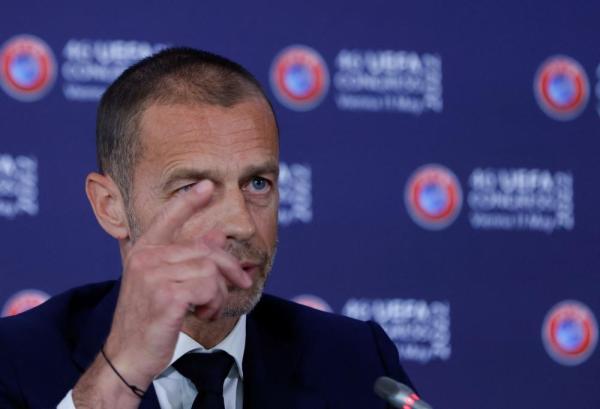 The body governing football in Europe, UEFA has confirmed the host for the 2028 and 2032 European Nations Cup.
The announcement ceremony took place at UEFA Headquarters in Nyon, Switzerland on Tuesday, October 10, 2023. According to the body, the 2028 competition will be co-hosted in two nations while the 2032 competitions will also be hosted by two nations for EURO 2028 and 2032.
Who are the host nations for EURO 2028 and EURO 2032?
UEFA announced that the United Kingdom and the Republic of Ireland will co-host the UEFA EURO 2028.
However, the Italian and Turkish football associations, which started as individual bidders, decided to join forces and submitted a joint bid to stage EURO 2032.
The presentations at that meeting were an important part of the process which took due consideration of the content of the bid submissions before reaching a final decision.
The President of UEFA, Aleksandr Ceferin congratulated the teams at the event ceremony and also said he looks forward to the competitions.
"I would like to congratulate the bidders and host associations, whose dedication, hard work and commitment have been duly recognised today. Together, we will create unforgettable editions of this great tournament that will unite us and celebrate the spirit of sportsmanship."